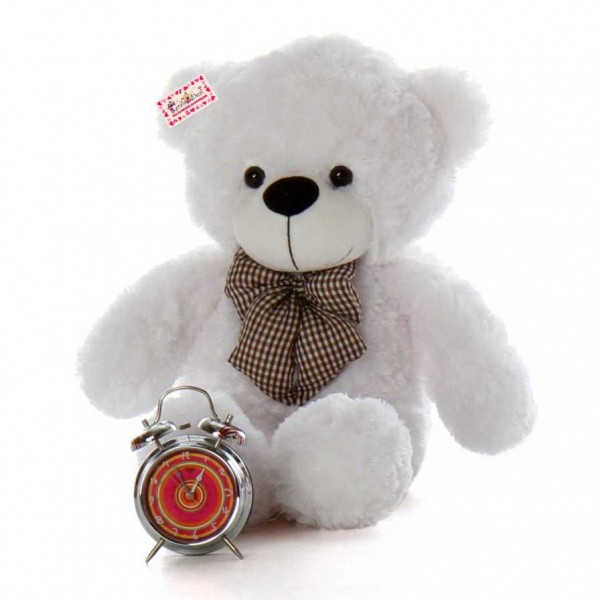 Comfortably Huggable and Amazingly Lovable are only a few words to describe this new extra large teddy bear addition to the Giant Teddy family of teddy bears which we like to call Lily.
They measure 30" and is stuffed with love in India and has silky soft white fur that will set your heart a flutter!
Lily is made with child safe fabrics. Please note that color of the fur might vary as per the fur available in the market.
Disclaimer: Product color and look might vary due to photographic lighting sources and editing.
Made out of non toxic polyester and fur fabrics of good quality

Excellent poly-staple and conjugate filling fibre used has good resiliency making it soft and fluffy.

Being 30 Inches in height this teddy will be a great companion to your loved ones

Proudly Made with Love in INDIA :)
Size
Size
2.5 Feet / 30 Inches
Color
Color
White
Filling
Filling
Poly Acrylic Fiber
2.5 Feet White Big Teddy Bear with a Bow