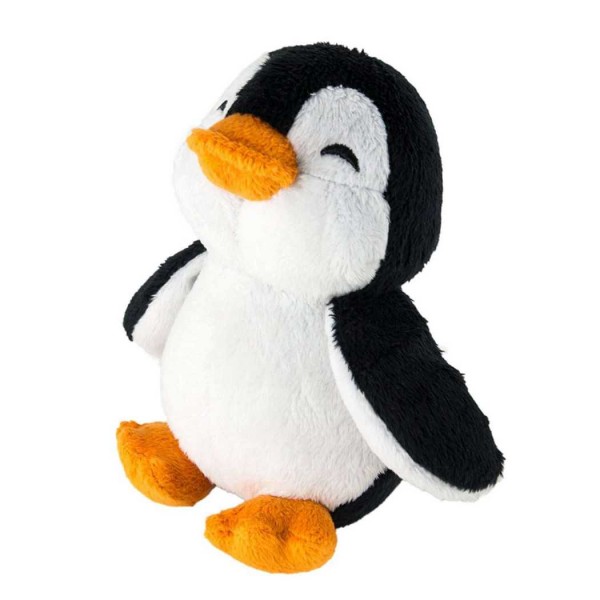 This lovely Baby Penguin is very cute and is made with white and black velour in color and will make your loved ones smile.

Made with very soft materials and filled with Poly Acrylic Fiber which makes it soft and cuddly to hold and to sleep on.
This penguin will always be a perfect partner for your loved ones and this beautiful penguin plush animal toy will sit with you in all your highs and lows.
PERFECT SIZE - At 10 inches tall, our penguin is the perfect size for children to bring along in the car, airplane, in the bag, or simple to play with at home.
MOM FRIENDLY - A small sized plush toy are in a bigger demand than large ones. After all, who likes to go out to a restaurant with a child who insist on bringing their 20 inches animals along?? :)
THE ULTIMATE GIFT - Looking for a birthday present, gift for girlfriend or for a gift to a baby shower? Our penguin is the perfect gift for any occasion, and for any child, boy, girl or an adult.
Uses the finest of Poly Fiber filling.

Measure 10" length, 4" width

Very soft and cuddly to hold.

Soft and adorable, perfect size for playing. Super cute plush animal toys for your child.

Colorful and Bright Fabric used.
Size
Size
10 Inch
Color
Color
Multicolor
Filling
Filling
Poly Acrylic Fiber
Cute Stuffed Baby Penguin Plush Animal Soft Toy