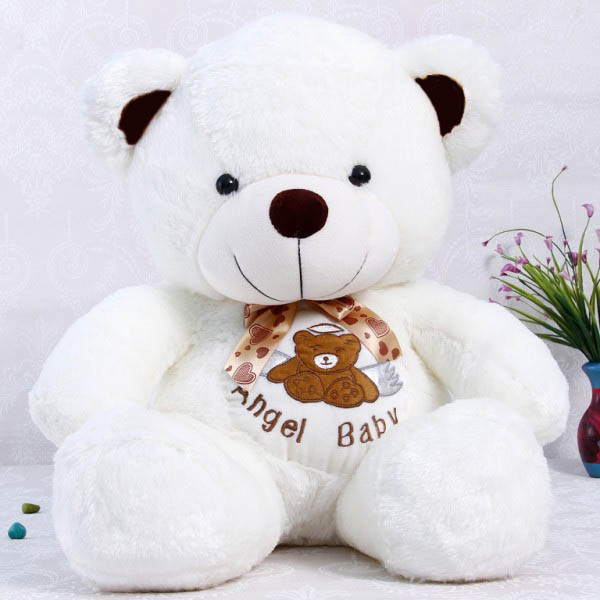 Beautiful Cuddly and Lovable are only a few words to describe this new big teddy bear addition to the Giant Teddy family of teddy bears which we like to call Angel Baby.

They are custom made and can be personalized as per the requirement of the customer.
Our teddy bears are filled with child safe poly acrylic fiber and thus they remain soft for a long long time.
The tummy of the teddy bear can be personalized with any name or message. Instead of "Angel Baby" we can write the name of your kid or your loved ones.
These are 2 feet big and are made with super soft premium cream poly fur that is child safe and is very cozy.
Celebrate Birthday, Valentine, Anniversary or Happiness with our Super cute Personalized Cream Angel Baby teddy bear proudly made in INDIA
Size
Size
24 Inch
Color
Color
Cream
Filling
Filling
Poly Acrylic Fiber
Beautiful Cream Angel Baby Teddy Bear Soft Toy