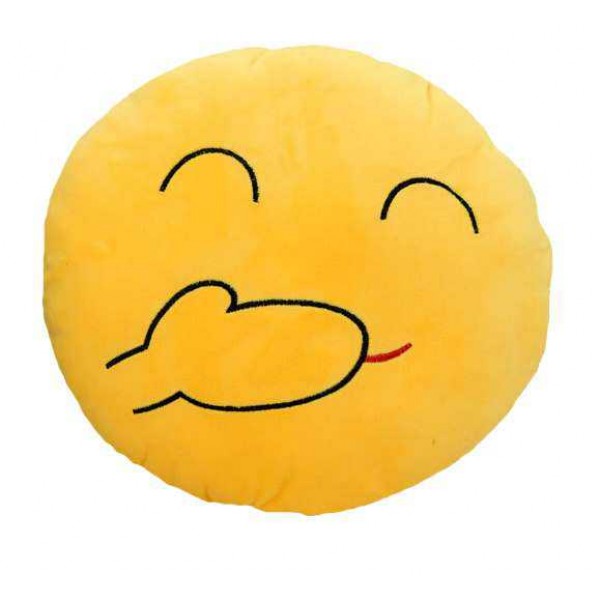 Smiling Pillow "Giggle" is made of super soft plush E.F. The Giggle Emoticon is used in Chats and Messengers. Here as a plush cushion / pillow. Giggle Emoji Pillows are very cool and full of love.
Emoji Pillow is very cute and is smilling and giggling. High quality faceline, very fluffy, large size with roughly 12 inches and is filled with poly acrylic fibre which is safe for kids.
Gift idea for your friends: Perfect gift for your family & friends. Cuddly Emoticon pillows are a very special present which makes you smile all day. Use it as EMOTICON PILLOW for the next funny PILLOW FIGHT with your mates! It's a very unique and cool plush gift similar to a large plush toy.
It fits for all occasions like birthday, Valentine's Day, Christmas, Easter, anniversary, prom, redemption etc. So be cool and show your friends something really awesome! :)

Size
Size
12 Inch x 12 Inch
Color
Color
Yellow
Filling
Filling
Poly Acrylic Fiber
Soft Smiley Emoticon Yellow Round Cushion Pillow Stuffed Plush Toy Doll (Giggle)