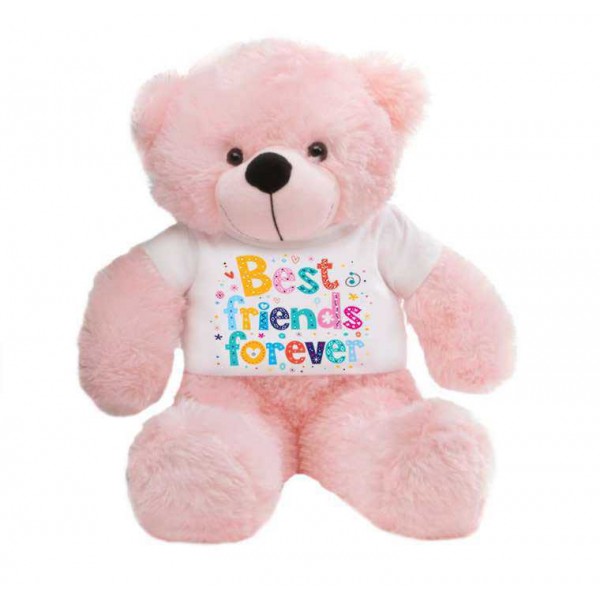 An extra special gift idea for your loved one this year is a super adorable Grabadeal brand best friends forever named Rosy. Rosy is a super soft pink teddy bear that will brighten up anyone's day! Rosy is extra special because it is stuffed with Love and pass our "hug test" ensuring that upon arrival they are ready to give you a big friendly hug!
They measures 24" in height and wears a t-shirt printed with "Best Friends Forever". Rosy is such a cuddly teddy bear and with your printed message on his t-shirt, you can be sure that your love note will be delivered with a hug to boot.
Our teddy bears are proudly made with Love in INDIA and are filled with premium poly acrylic fiber.
Size
Size
2 Feet
Color
Color
Pink
Filling
Filling
Poly Acrylic Fiber
Pink 2 feet Big Teddy Bear wearing a Best Friends Forever T-shirt