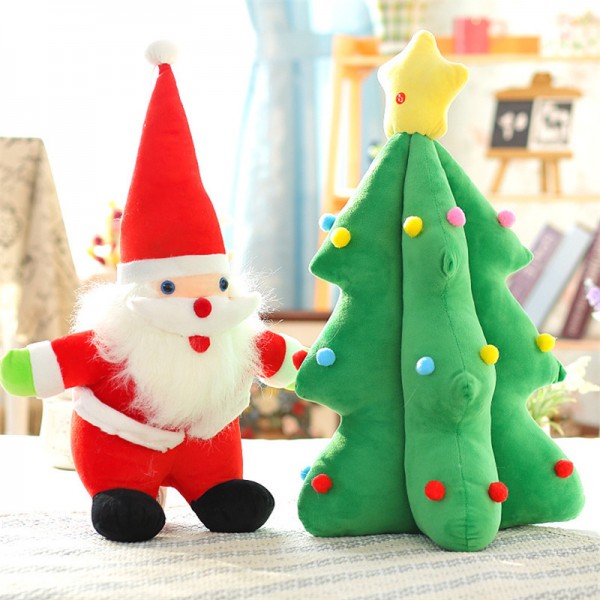 Have Santa's snowman visited your home this year? If you want to get your children into the festive spirit, Open your home to one of our cute Christmas Tree and Christmas Santa.
It's a fun way to get the whole family involved in activities, tricks and little surprises during the advent season.
Having a Christmas tree and Santa Claus to stay is a fun new family Christmas tradition to start, if you don't do it already.
This year's Christmas tree's are all made of gorgeous green velour material.
They measure 12 Inch and are super huggable and soft.
Our Christmas tree is 3 dimensional and our Santa is beautifully made with red and white velour.
Made to high quality standards by Grabadeal, the dolls are hand washable and suitable for ages one and up.

Size
Size
12 Inch
Color
Color
Multi
Filling
Filling
Poly Acrylic Fiber
Grabadeal Christmas Santa and Christmas Tree Soft toy Gift Combo