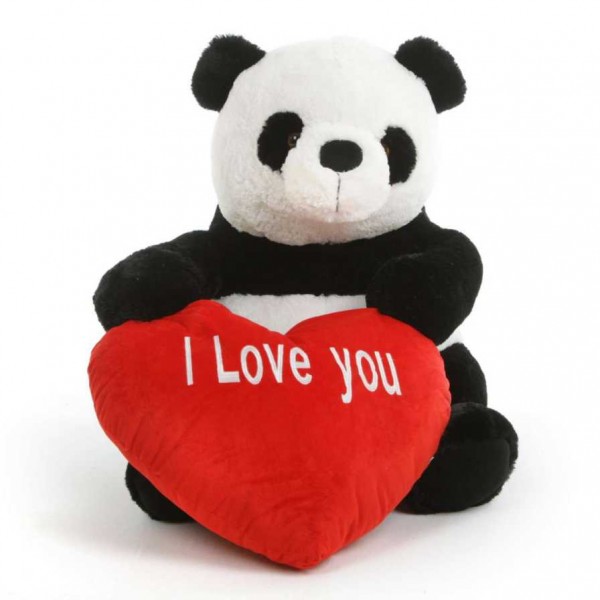 Whether your loved one is a fan of panda bears or simply a fan of teddy bears, These large sized Panda will surely make their eyes light up with joy! Stitched together out of soft black and white material, no one can resist squeezing Petu Panda, plush and utterly huggable body.
As the biggest member of the Teddy Family of big stuffed panda bears at 3.5 feet tall, this large, huggable panda bear is sure to delight your loved one, no matter if they're young or grown.
Our Petu Panda is the perfect stuffed panda bear to give as a gift for any occasion, whether for a birthday, Valentine's Day, Christmas, Friendship Day, anniversary, or simply as a token of love.
At 42 inches, this giant stuffed panda bear is the perfect size for cuddling. Young children also love to lay on this huge panda bear during naps or story time. Petu Panda is stuffed with care in India and is built for a lifetime of love. These Panda's are made with Child Safe Fabrics and are washable and Holds a big heart inscribed with I Love You.

Size
Size
3.5 Feet / 42 Inch
Color
Color
Black and White
Filling
Filling
Poly Acrylic Fiber
Giant 3.5 Feet Gao Panda Teddy Bear Soft Toy with Big Heart